The forests, foothills, rivers and valleys that span the boundary between Georgia and Tennessee are some of the oldest "destinations" in the United States. Pioneers from the original 13 colonies were bushwhacking into this beautiful country over the "Far Blue Mountains" way back in the mid 1600s. Folks have been blazing new trails ever since.
Today, that wild frontier has been largely civilized, but the rugged beauty remains. In the days of GPS and maps on smart phones it can be tough to get turned around. But after you read this story you just might go out of your way to lose yourself in the woods for a little while.
WHITEWATER RAFTING
The day we ran the Middle Ocoee another party was braving the rapids to celebrate a birthday. The birthday girl was perched in the bow, waving her paddle and whooping, exulting in being 70 years young. Unusual? Probably. But it sure puts the age limit question in perspective.
Ocoee River
Choose between the world-class rapids of the Middle Ocoee or the official 1996 Olympic Whitewater Course that is the Upper Ocoee. Wind through the spectacular Cherokee National Forest while you crash through one Class 4 rapid after another. Long after your run you will remember the fabled rapids Broken Nose, Tablesaw and Diamond Splitter. And, if you're a rookie, you may even get to sit up on the bow and "ride the bull."
Ocoee Rafting – Call 251.4800. Located at 1548 Highway 68, Ducktown, TN 37326.
Quest Expeditions – Call 800.277.4537. Located at 281 US Highway 64
Ocoee, TN 37361.
Chattooga River
The two sections on this river offer very different experiences. Section 3 is relaxing and family friendly with just enough whitewater to get your blood pumping. Section 4 is all about the rush with Class 4 waterfalls, chutes and shoals. Both sections offer chilly, crystal clear mountain water and stunning wilderness scenery. Those who want all of the above can opt for the 2-day overnight camping trip. The outpost is located at 7350 Hwy 76 E Clayton, GA 30525. Call 800.868.7238 for reservations or more information.
Note: Most whitewater companies have a 12-and-up age policy. Ask before you book your trip.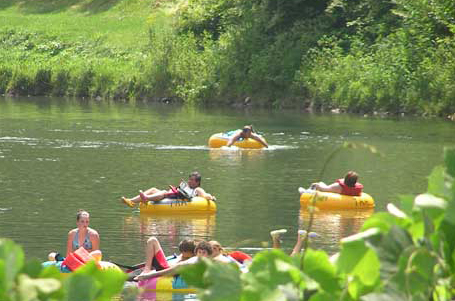 TUBING & CANOEING
Toccoa River Canoe Trail — If you have younger kids or are just looking for a relaxing river ride after running the rapids, then this is it. There are a few quick spots, but mostly easy going in a pristine wilderness setting. It's also a prime spot for cold-water trout and bass fishing. Drop your kayak or canoe in at Deep Hole Recreation Area (SEE BELOW). The full river trip is just shy of 14 miles, but you can take it in sections:
Deep Hole to Rock Creek Road Bridge: 1.5 miles (Trout!)
Rock Creek Road Bridge to Margret: 1 mile
Margret to Butt Bridge: 5.8 miles (here there be rapids)
Butt Bridge to Dial Bridge: 1.5 miles
Dial Bridge to Sandy Bottoms: 4 miles
GPS directions to DEEP HOLE: 34.7403654, -84.1404707.
Toccoa River Adventures — This outpost is a great place to start a fun and relaxing drift down the river. Visitors can rent tubes, canoes and kayaks. Come late morning or early afternoon for a lazy drift down the river. Book later in the afternoon, when water released from the Blue Ridge Dam, for a "swift trip." The outpost is located at 340 Toccoa Avenue, McCaysville, GA 30555. Call 706.492.5280.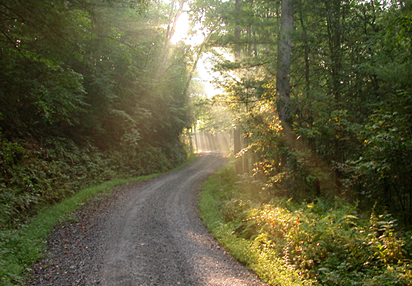 HIKING & BIKING
Aska Adventure Trails — This popular 17-mile hiking and biking trail system offers something for everyone. Trails are clearly marked with maps at each trailhead. Expect to see mature hardwoods, mountain laurel, rhododendron and all the furry and feathery critters that call these forests home. Trails and lengths include:
Stanley Gap Trail – 5.5 miles
Green Mountain Trail – 4.6 miles
Flat Creek Loop – 5.8 miles
Long Branch Loop – 2.0 miles
Need to cool off? Take a dip in the Toccoa River. Part of the canoe and kayak trail runs through the Aska Adventure System. Contact the Blue Ridge Ranger Station for trailhead locations and additional information: 2042 Highway 515 West Blairsville, GA 30512. Call 706.745.6928.
Long Creek Falls — Hike about a mile from the parking lot to the shimmering twin cascades that make up Long Creek Falls. The trail is a moderate uphill climb and includes portions of the Appalachian, Benton MacKaye 1 and Duncan Ridge trails. For directions, visit www.blueridgemountains.com/waterfalls.
CAN'T MISS SIDE TRIPS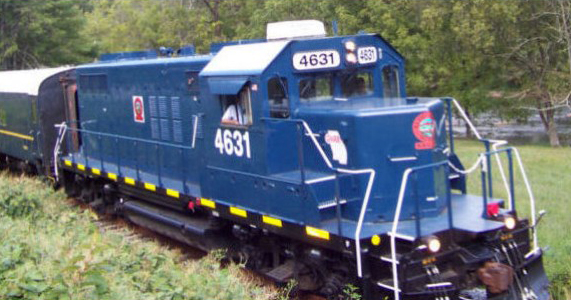 Scenic Railway Tours – Call it a history lesson, trip back in time or just a chance to get off your feet and oooh and aahhh a bit. Hop on one of the vintage, air conditioned (!) cars or open-air coaches at the 100-year-old train depot. The excursion begins in downtown Blue Ridge and carries you north through the foothills along the Toccoa River. After a stop for lunch and shopping in the border-spanning "twin cities" of McCaysville, GA and Copperhill, TN, it's back on the train for the return trip to Blue Ridge. You can also combine the relaxing rail ride with a river adventure on the Ocoee or Toccoa. Learn more at the website or by calling 877.413.8724. The train depot is located at 241 Depot Street
Blue Ridge, GA 30513. GPS: 34.864675, -84.323902.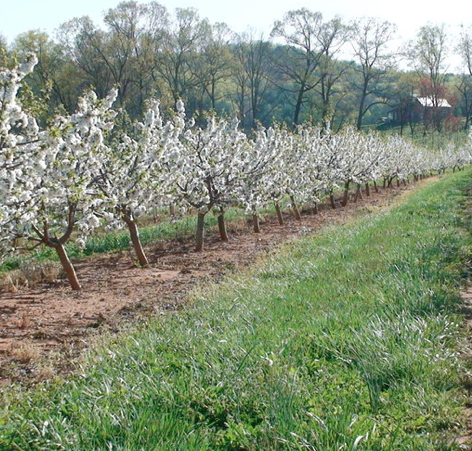 Mercier Orchards – Shopping, the freshest fruit and homemade SNACKS for your sweet tooth. Most folks visit to U-pick over 50 varieties of apples, but Mercier is much more than an apple orchard. Enjoy fresh from the field strawberries in the spring, then cherries, blueberries, peaches and pumpkins as the seasons progress. You can also nosh on bakery fresh donuts, the seasonal "muffin of the month," apple cinnamon bread and fried pies. Wash it all down with hot or cold apple cider. And, if you're lucky, you'll get to meet the Mercier Matriarch, Adele, an original owner and still the sweetest Georgia peach in Blue Ridge. Call 706.632.3411 for more information. Located at 8660 Blue Ridge Drive (Highway 5)
 Blue Ridge, GA 30513.