Highlands Hammock State Park
One of the original examples of "Real Florida" still shines
By E. Adam Porter
Highlands Hammock State Park, just west of Sebring in Central Florida, is one of the Sunshine State's original state parks and a shining example of what grass roots public support for environmental preservation, with government support, can accomplish.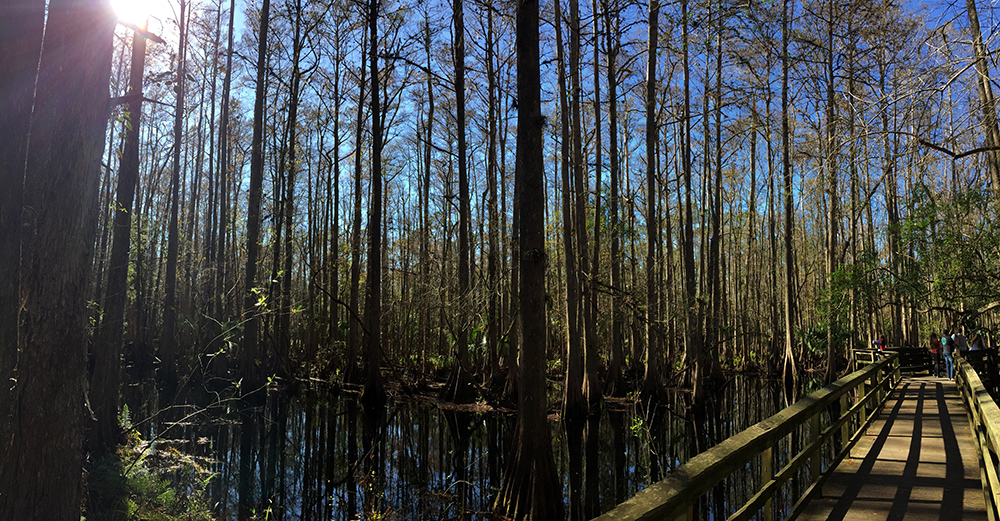 Because it has been protected from development and sparingly cultivated over the past eight decades, Highlands Hammock State Park is one of the most pristine wilderness parks in the state and an ideal place to get away from it all and indulge in the quiet splendor of unspoiled nature. The towering pine, palm, and cypress trees shade the boardwalk nature trails, sprawling campground and miles of multi-use trails waiting to be explored. The woods, scrubland, and swamp marshes provide homes for countless wild residents including white-tail deer, wild pigs, raccoons, alligators, hawks, owls, snakes, and gopher tortoises.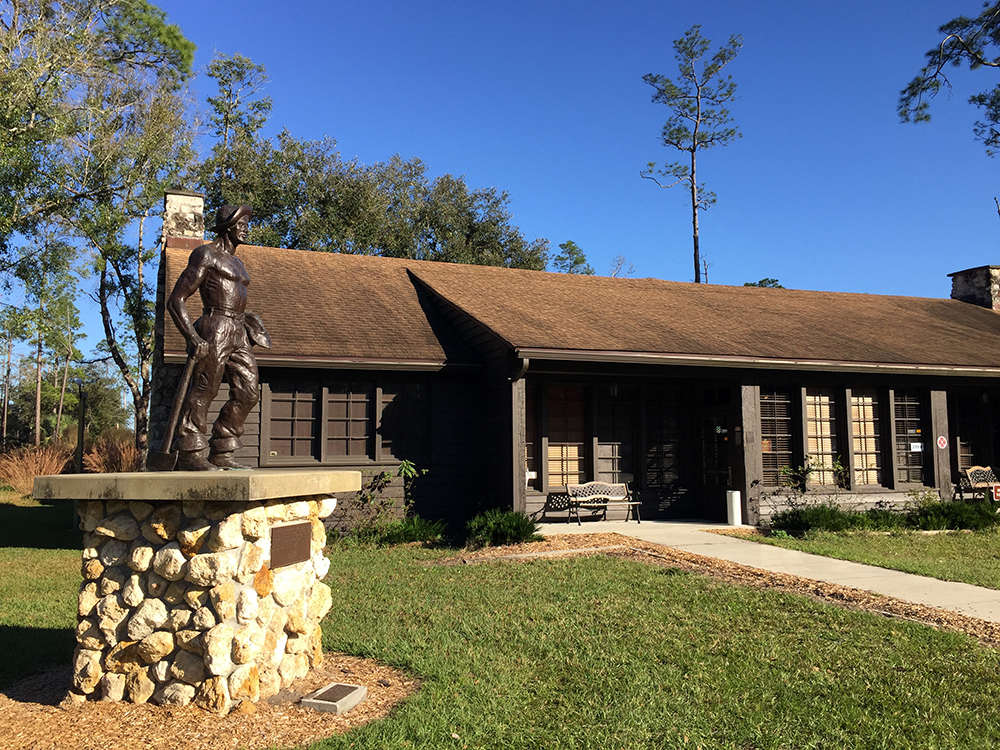 Visitors here also discover over 80 years of history. In 1930, a group of local citizens decided to develop a park. With the financial support of the wealthy Roebling family, the group bought some property and began clearing trails and building facilities. Highlands Hammock was opened one year later, four years before the state park system even existed. Subsequently, the Civilian Conservation Corps (CCC) developed additional facilities adjacent to the park grounds. In 1935, when the Florida State Park system debuted, Highlands Hammock was among the inaugural class. In 1941, when the CCC camp closed in anticipation of the U.S. entering WWII, the community park and the CCC's project merged. Today visitors flock to Highlands Hammock to:
Listen to live music or picnic near the tree-lined amphitheater.
Visit the CCC Museum to learn about the history of the Civilian Conservation Corps, a Depression-Era government program that employed out of work young men to, among other things, build over 800 parks.
Cruise the Loop Drive through the hammock or tackle the off-road biking trail. Rent bikes at the shop across from the museum.
Hike the boardwalks and catwalks through the cypress swamp.
And that's just getting started…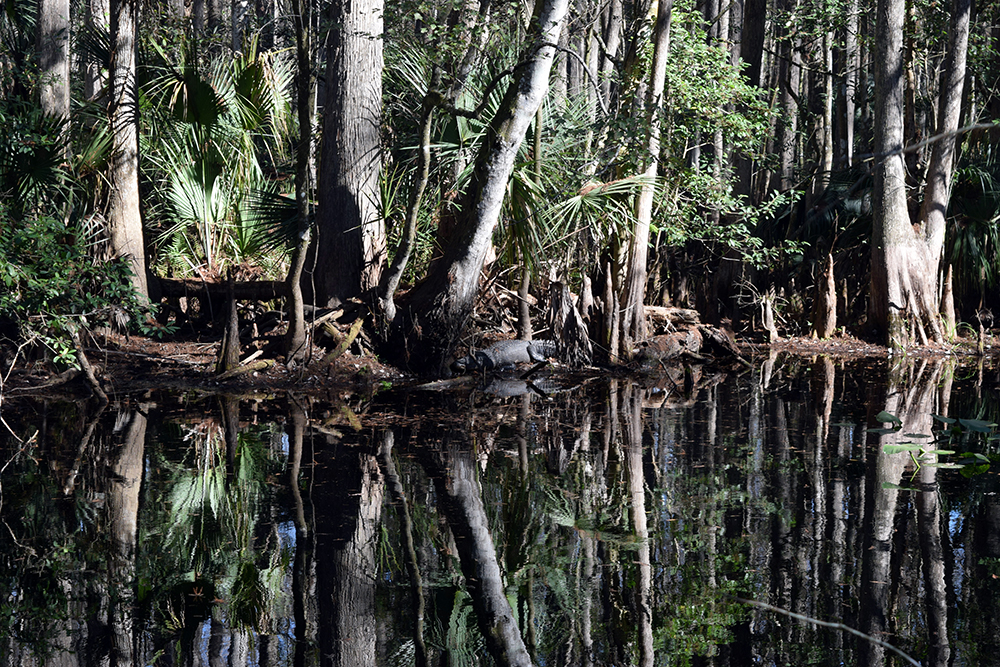 Seeing & Doing @ Highlands Hammock
Highlands Hammock offers nine different hiking trails. Most are around a half mile, and each one offers a unique and captivating experience. Three of these are boardwalk or catwalk trails over and through idyllic cypress or hardwood swamps. When you hear someone say "Real Florida," this is what they mean. And you get to experience it without getting muck on your boots. Here are a few highlights…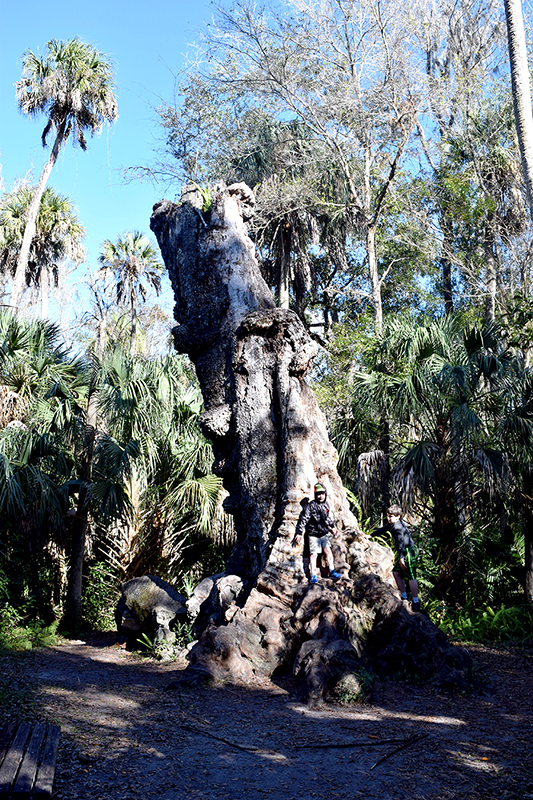 Alexander Blair Big Oak Trail (975 feet) is the shortest trail, but it boasts one of the largest trees in the park. This massive oak is nearly 1,000 years old and measures 36 feet around the base.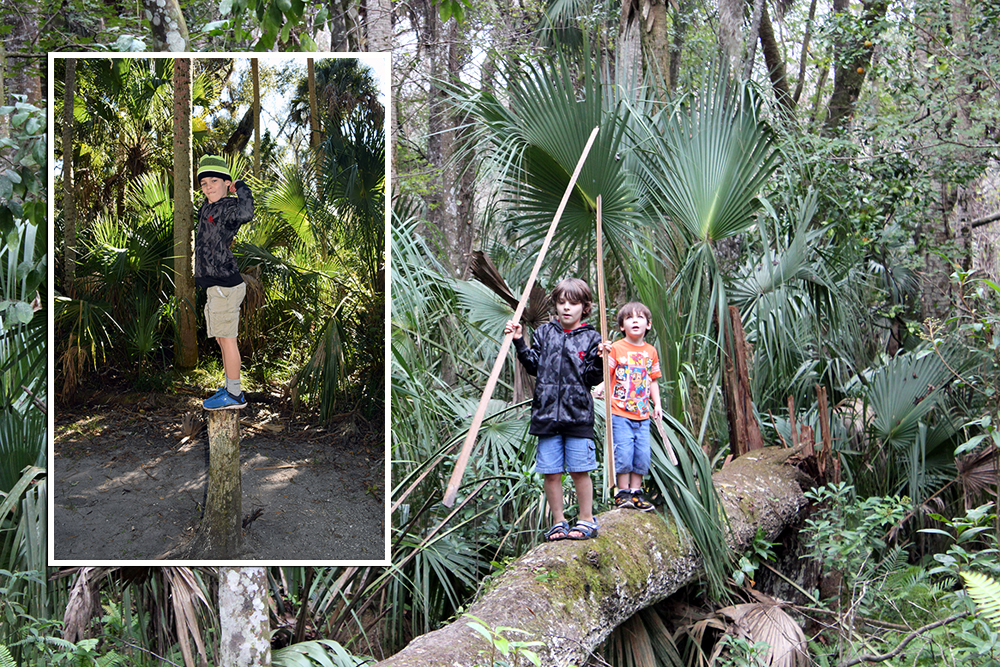 Balance across or on top of a log, and you might feel super awesome. Just be careful. I have it on good authority that falling hurts.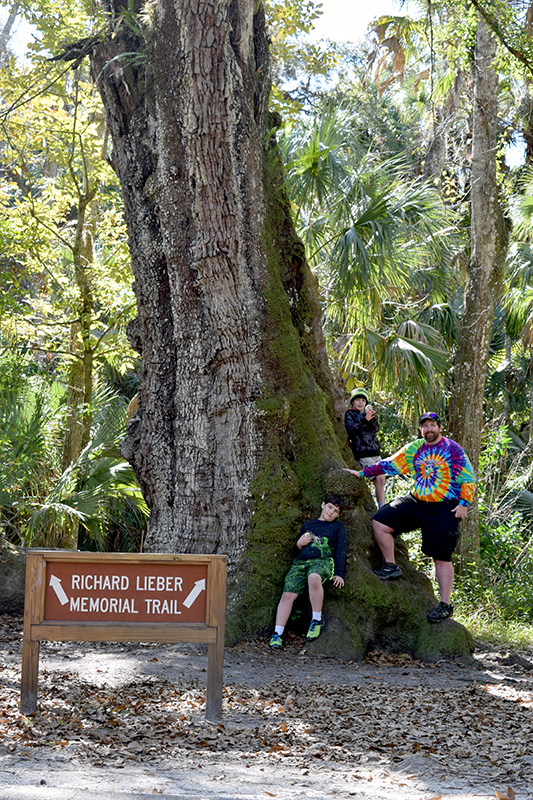 Richard Lieber Memorial Trail (1,791 feet) this boardwalk trail winds through a hardwood swamp. Gorgeous views, animal encounters, and photo ops that begin with the giant 1,000-year-old Live Oak at the trailhead. This tree is, reportedly, the oldest living thing in the park.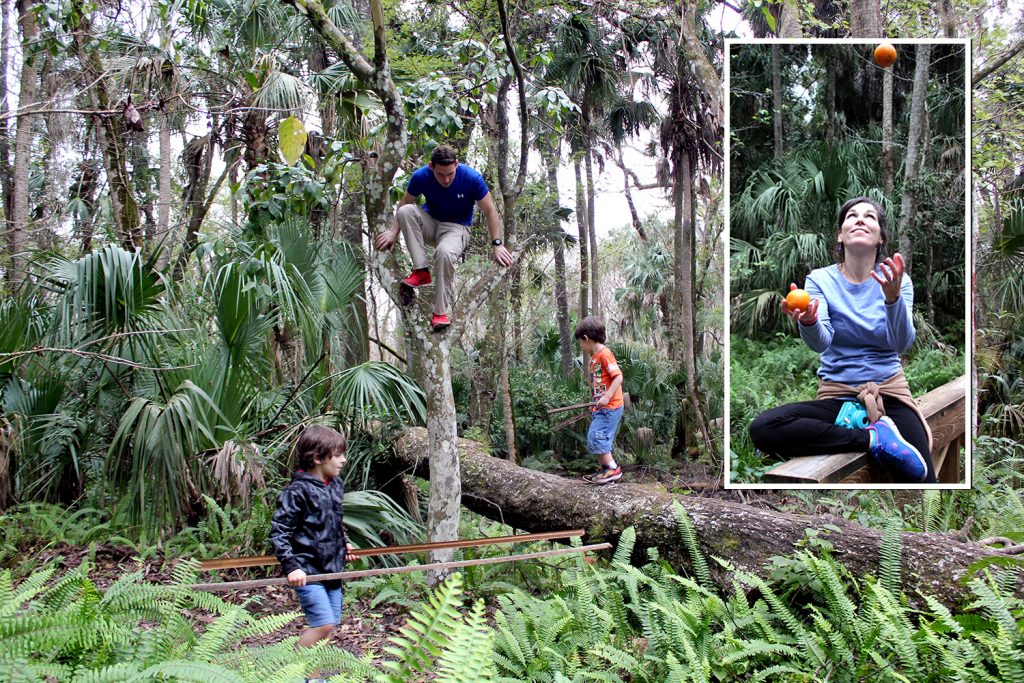 Wild orange trees can be found along just about every trail in the park. While we don't recommend climbing the trees (again, falling hurts), if you do happen to find some oranges, they're great for juggling and even tastier for energy on your walk.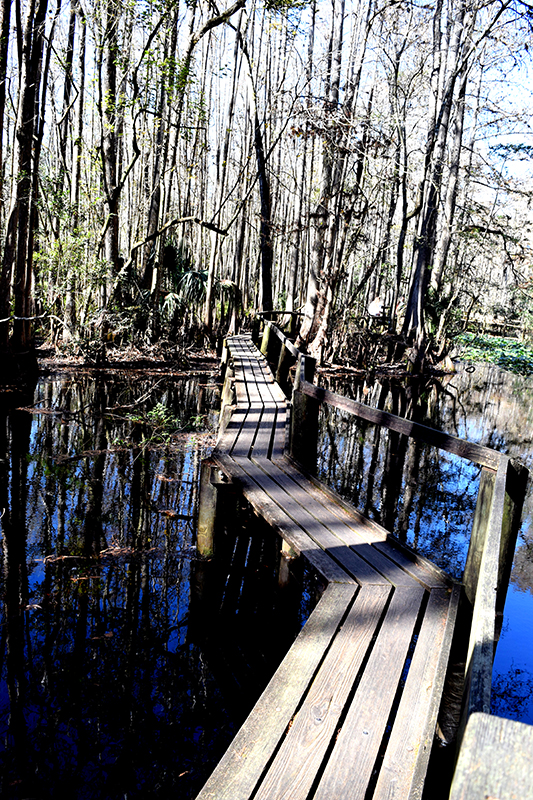 Cypress Swamp Trail (2355 feet) is a catwalk trail over and around Charlie Bowlegs Creek and through a lush cypress swamp. Keep a lookout for alligators, snakes, and other native wildlife. The catwalk dates back to 1933. The Civilian Conservation Corps that built Highlands Hammock State Park improved it, and the park system has kept it up ever since. Be careful, there's some shimmy and shake in these boards, and that gator over there isn't as lazy as he looks.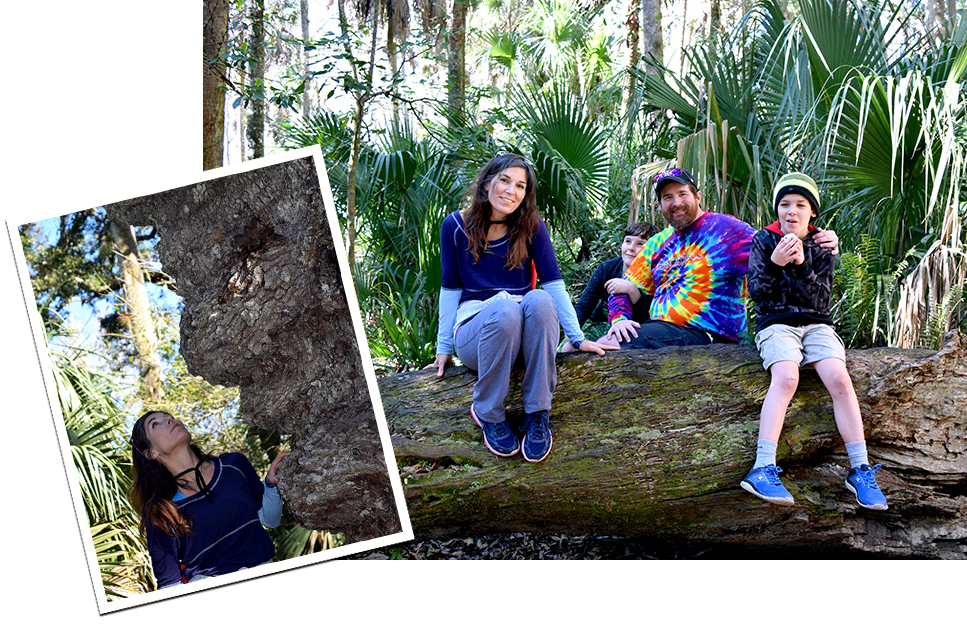 Find your favorite spot in the park and take a moment to quietly muse on the beauty of nature or to pose for a fun family photo.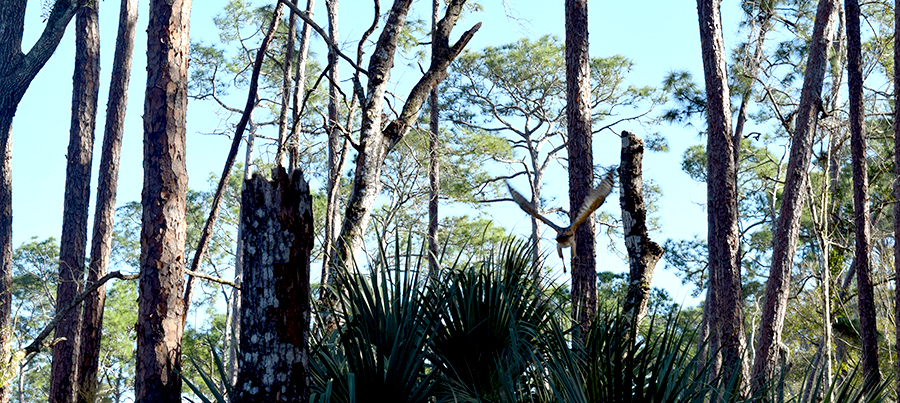 Wildlife is prolific at Highlands Hammock. This hawk was hanging out at the playground area, watching the people… and the squirrels. We also saw wild pigs, snakes, and alligators. One of the pigs challenged our car to a showdown on the Loop. Be careful, drive slow, and look out for local residents, as well as kids on bikes, which sometimes shoot out of the off-road trails across the pavement without looking.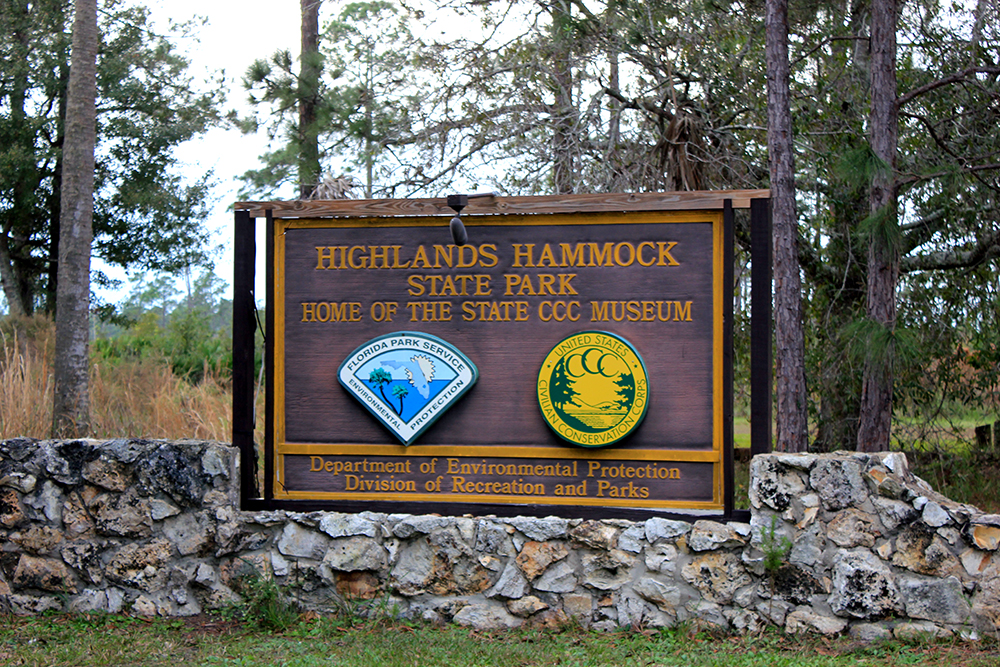 Know Before You Go
$6 entry fee per vehicle
Hours: 8 a.m. until sunset, 365 days a year
Each winter Highlands Hammock hosts monthly live music concerts. Proceeds go toward park improvements. Bring camp chairs and flashlights – and maybe a few neon glow bands for the kids.
The park offers ranger-guided tram tours of the hammock for a fee. To reserve a private or group tour call the ranger station at 863.386.6094. $10 per adult, $5 children (ages 6-12), children 5 and under are free.
Highlands Hammock State Park is located at 5931 Hammock Road Sebring, FL, 33872. The park is open from 8 a.m. until sundown, 365 days a year. For more information call 863.386.6094.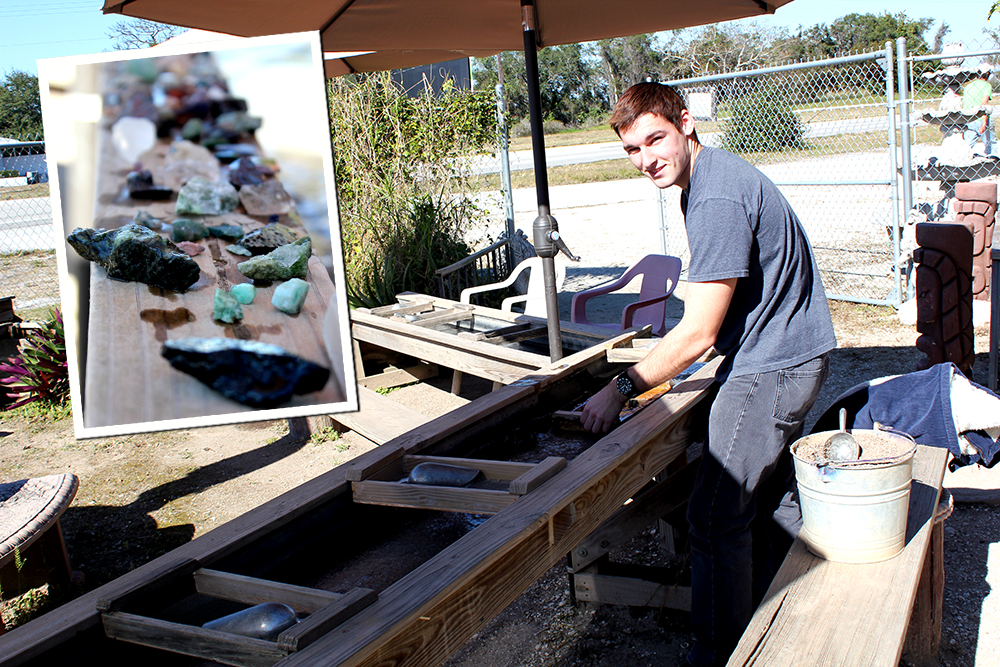 A Curious Side Trip
Near the park, in Sebring, the Lost Mines of Atlantis and Greenman Curio looks like something out of time, a throwback to the days of funky Florida roadside attractions. It's all of that and more. Well worth the visit, even if you are footsore from hiking. The owner claims his is the "largest mining flume in Florida." Who knows? Who cares? It's buckets of fun! Literally. Prospect for 130 different gemstones, crystals, and fossils. Then browse the eclectic and eccentric offerings inside Greenman. Handmade crafts, stones, furniture, décor items, fantasy gear, pirate curio, and all manner of mysterious stuff await. (lostminesofatlantis.net)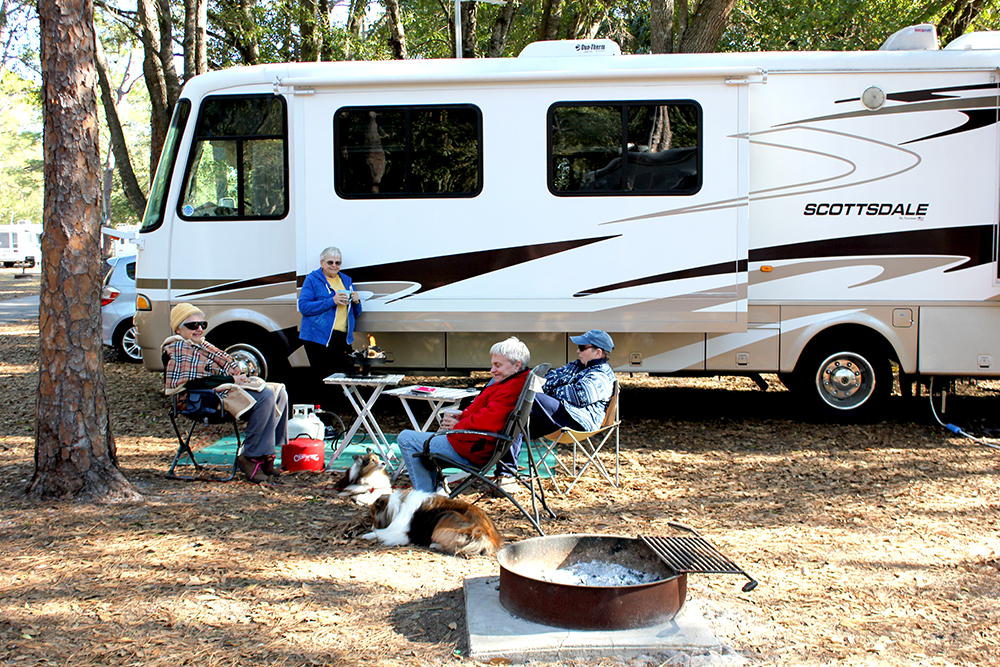 Camping @ Highlands Hammock
There are over 130 spacious campsites inside Highlands Hammock State Park. Certain sites are designated equestrian or tent only, but most are multi-use. Gather around the campfire circle on Saturday evenings for scheduled ranger programs or just to chat with other visitors. In the early morning, herds of whitetail deer can often be found dozing in a field just inside the campground entrance.
The campground is located inside Highlands Hammock State Park at 5931 Hammock Road Sebring, FL, 33872. GPS: 27.460149, -81.554089. For reservations book online through the park website or call 800.326.3521.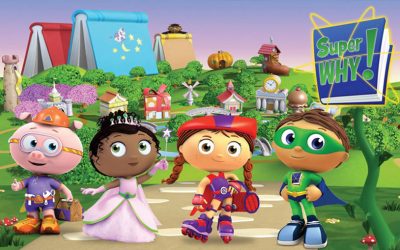 In their preschool years, of my boys' favorite shows was a PBS educational cartoon called Super Why. The four main characters in the show, the "Super Readers," are storybook characters with reading-based super-hero alter egos. One of the characters in the show is...