As you stroll the palatial grounds here at the Pinewood Estate it's tough to believe that a man who spent his days in and around a steelworks would have this much Mediterranean style. Then, again, Bethlehem Steel VP, Charles Austin Buck, had the best talents in the business working to turn a swath of central Florida hill country into a sprawling Spanish Estate. In designing the estate, Buck's architects and decorators spared no expense in creating a "real deal" Romanesque and Moorish manse. Completed in 1932, Mr. Buck christened his new escape "El Retiro." The place is incredible inside and out.
The exterior of the 12,900-square-foot manse is every bit the Mediterranean villa Buck envisioned. Barrel tile roof, sweeping lines, hand-carved doors and decorative wrought iron.
Inside, I was suitably stunned to find wall-to-wall hand-cut flooring and matching wall tiles, hand-painted in Spain. Buck had the flooring shipped in from Cuba, one of his favorite Caribbean hideaways. Each room is different – and more stunning than the next. As you walk through, be sure not to bump any of the decorations. Some of the statuary and furniture dates back to the 17th century.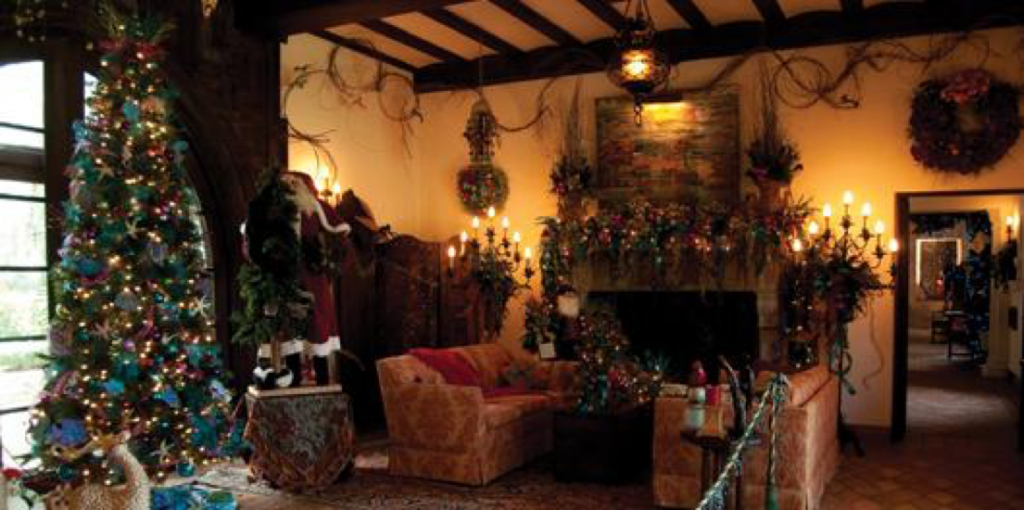 Each bedroom is decorated in its own unique style – and comes complete with a private bathroom. Another "modern" convenience is electricity, installed during construction – and some of the lights still work. Now that's a wiring job!
One thing that today's visitors enjoy that was not available to the original owners is central air conditioning. It's nice to be able to study the interesting architecture that allowed the Bucks to remain relatively cool, but it's much easier to appreciate if you don't have to experience it. God bless climate control!
While I was impressed with the Pinewood Estate's rich cultural and architectural sights, my bride was enthralled with the three surrounding gardens. Each one has a signature theme, giving it a unique personality, including the formal garden with the signature Spanish frog fountain and stone grotto, the moon gate fountain in the garden nearest the dining room and an English country garden on the west side of the property where a quiet pond reflects the sun as it crosses the sky and disappears behind the horizon.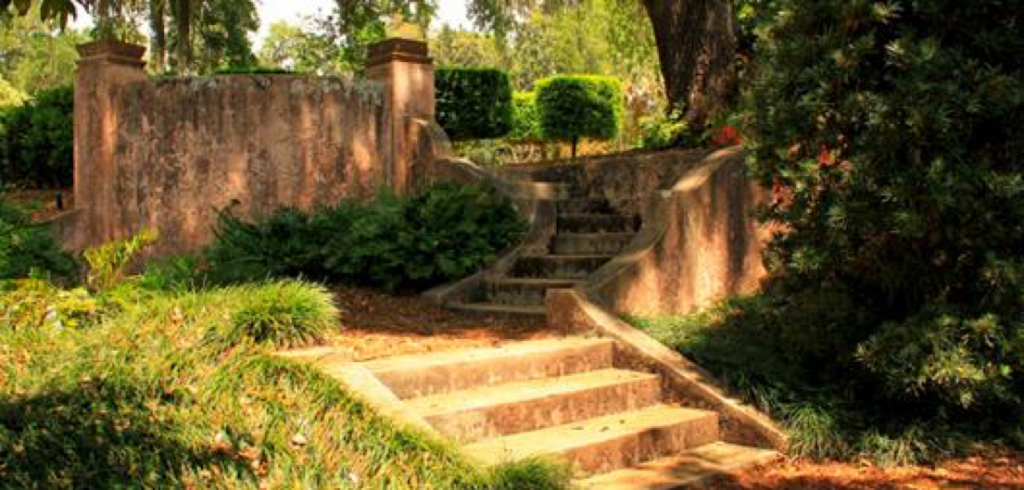 Pinewood will be closed for a month – October 28th to November 25th – while Bok Tower Gardens' volunteer angels decorate with this year's "Christmas at Pinewood" theme. Each year concerts and programs are offered that reflect the chosen theme. This year one of the programs is "Wintersong" by Tammerlin. This beautiful and unique holiday program consists of ancient and modern carols, poems, readings and seasonal songs. Guests will have the opportunity to meet the artists at a special champagne reception following the concert. Reservations required for this event.
When the estate reopens, visitors can take self-guided tours Monday through Saturday from noon to 4 p.m. and on Sundays from 1 p.m. to 4 p.m. Admission tickets for Pinewood can be purchased at the Entrance Gate, Visitor Center and at the Pinewood Estate front door.
Pinewood Estate is located at the Bok Tower Gardens in Lake Wales, Florida. The Singing Tower itself is worth a trip, but we'll save that for another day. For more information about Pinewood Estate or to purchase tickets to tour Pinewood during the holidays, click this link: Pinewood Estate or call 863.676.1408.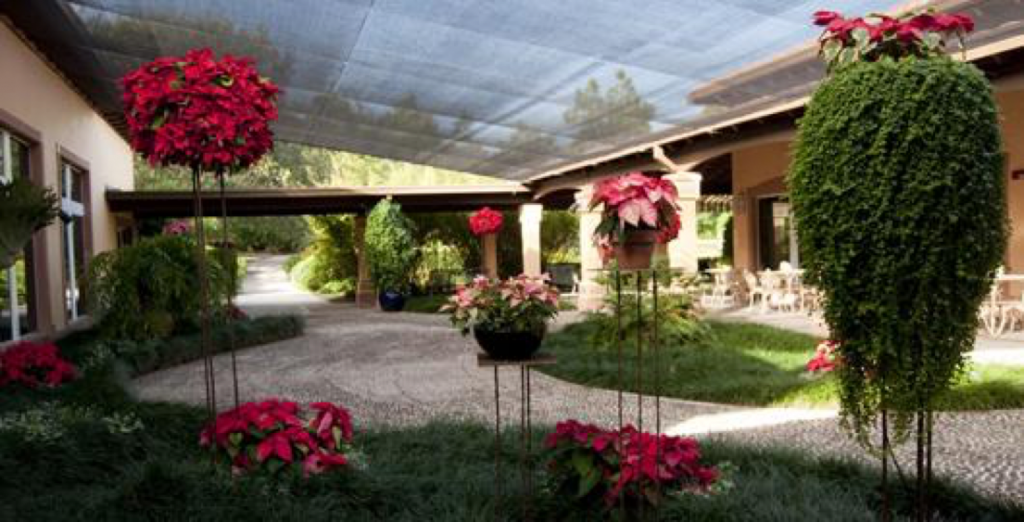 Photos courtesy Bok Tower Gardens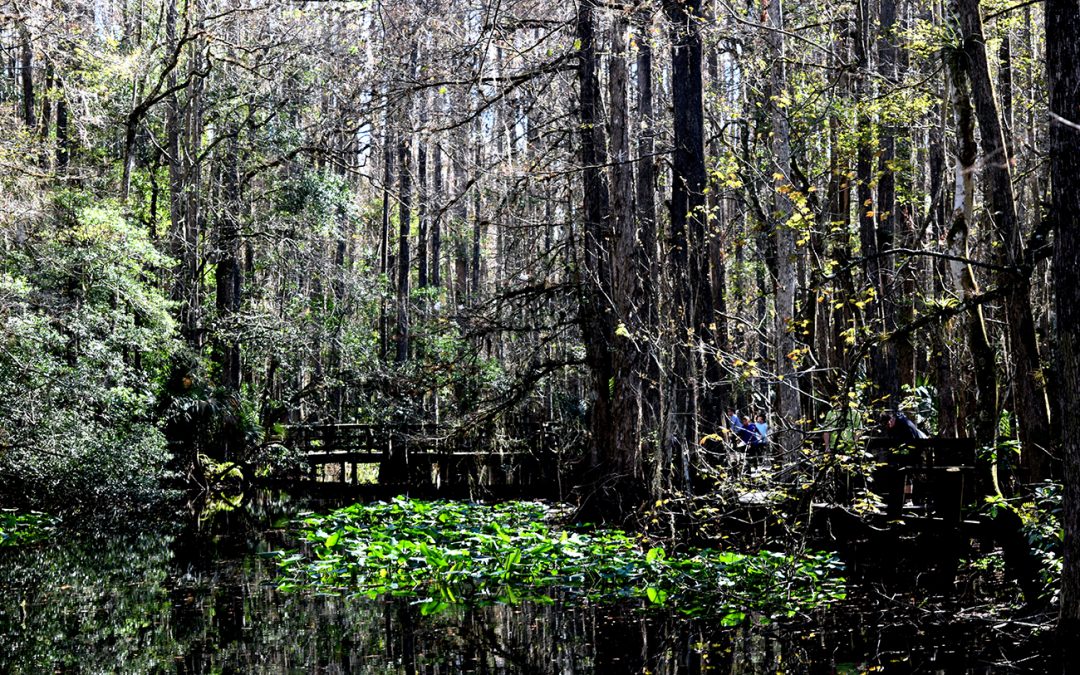 Highlands Hammock State Park One of the original examples of "Real Florida" still shines By E. Adam Porter Highlands Hammock State Park, just west of Sebring in Central Florida, is one of the Sunshine State's original state parks and a shining example of what...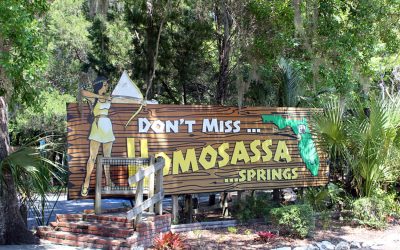 Homosassa Springs is a surprise. Although it is an official State Park, this land has been a tourist attraction for a century, and it feels more like a theme park than a place of relaxation. Though a day here is undoubtedly relaxing as well. In the early...