One of the highlights of my writing career was the day I got a call from LtCol H. Spencer Faircloth (Ret.). Spence wanted my help writing a book about his extraordinary life. He didn't land at Normandy on D-Day. He was still a kid, back home in Georgia, collecting metal in a mule-drawn wagon to help the war effort. He walked to high school; and, later, paid his way through Emory University cleaning up in a hospital. As the Korean conflict loomed, Spence enlisted in the USAF.
Later, he would go through OCS. As a "Mustang," Spence got a bit more respect from Enlisted men, often because he knew enough to listen to his top sergeant.
Spence helped rebuild Europe, and he worked on the U.S. rocket program in its infancy. His stories of hotshot fighter jocks, randy French officers and clannish Belgian tradesmen are hilarious. His recollections of working with Gen. Ben Davis to thwart procedural racism in the service, and his efforts to help returning servicemen find meaningful work showed me a man who cared deeply, both for his country and his fellow veterans.
I found out recently that a handful of Congressmen who work on laws related to veterans are reading our book about LtCol. Faircloth's life and career, specifically the parts pertaining to the President's Committee on Jobs for Veterans, looking for inspiration. There is plenty of inspiration to be found there, as Spence literally wrote the book on helping veterans find jobs. And there are plenty of veterans who could use a tangible "thank you" from the country they served.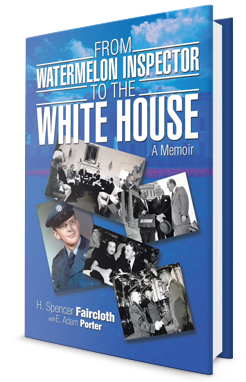 The past few days, I've been thinking about the veterans who have made a difference in my life, about Spence and the Vietnam-era men he helped, and about the tens of thousands of veterans our generation is now duty-bound to assist. Most veterans will not ask for help, even when they need it. That's just who they are.
And, you know what? They shouldn't have to ask.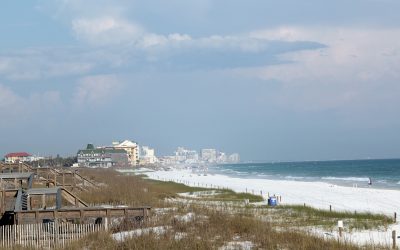 Destin, Florida, on the northern end of the Gulf of Mexico in Florida's Panhandle, is a haven for vacationers looking for exciting water sports and family fun. And, if you would rather slow it down and relax your days away, there is no better spot in...