Bob Farewell made his first cross-country RV trip in 1967. "I grew up in Berkeley in the 1960's. Frustrated with what the culture was doing around me, I decided to get away." To make his escape, Bob bought a 1955 Metro step van and converted it into an RV. "It had stained glass windows and a rock garden on the dashboard. The license tag read: 'PHUNKY'."
Bob and his first wife packed up two kids, two cats, two dogs and two goldfish and headed east. They settled in West Virginia where Bob was grateful "the local farmers took pity on the overeducated hippie with a hammer" and taught him how to survive "really getting back to the land."
That trip was the beginning of a lifetime journey in which an RV was central to family and work life for the Farewell clan, a life that would see Bob return to California, remarry and, eventually settle in central Florida to raise 5 more children with the love of his life, Tina. Well, settle in a relative sense. For nearly two decades each spring the Farewells would load themselves and their kids in an RV for a 6-month work-related tour of the U.S.

THE SONG OF THE WHIPPOORWILL
It's early May in central Florida and the air is warm and sunny. Bob Farewell greets me on the porch of his home in the shadow of the Lake Wales Ridge. We shake hands and he turns to invite me inside to meet Tina and their two younger children, Becca and James. Hinges creak as the porch door closes behind me. A bird in a nearby tree answers the call.
Bob cocks his head to listen. "You heard the whippoorwill?" He pauses as I nod. "It must be time to travel."
Before we are even inside, Bob shares one of his most endearing RV stories. "Conference season begins in May, so every spring Tina, the kids and I would load up in the RV and head out down the road. We were departing about the same time as the whippoorwills were arriving. As they were saying hello to spring, we were saying goodbye to Florida. After 18 years, none of us can hear a whippoorwill without feeling like it's time to jump in the RV."

TRANS VANS & TRANSITIONS
We sit around the dinner table and I flip on my recorder. Tina begins, relating their first trip as a family in an RV. "Elizabeth was 6, so Eric was about 3. I was pregnant with Joseph. We rented an RV to see how…"
Wait. Stop the presses! You went RVing for the first time as a family while pregnant, with two kids under the age of 7! That takes shakedown cruise to a whole new level. "Actually," Tina explains, "Traveling in an RV while pregnant is wonderful. You never have to stop to pee."
These trips were motivated by business. That business was an educational resource company called Lifetime Books and Gifts. Tina started the business by taking a tomato crate full of recommended reads along to meetings with other homeschool moms. As demand grew, so did the contents of the tomato crate. Soon, she and Bob were setting up at conventions across the southeast.
"These were mostly what we called 'up and backs'." Tina explains. "Bob and I would travel up to a convention, set up, spend the night, and then come home."
Subsequent years brought more conventions, more books and a desperate need for more space. The tomato crate was fast outgrowing the trunk of the car. Bob explains: "We bought a Trans Van and traveled in that until the books had completely taken over. The last trip in the Trans Van, we intended to throw some blankets over the boxes and boondock in the convention center parking lot. Two restless hours convinced us we had to have something bigger."
The Farewells traded the Trans Van in on a Southwind and a trailer to haul the books. The coach allowed the couple to spend more time on the road, attend more conferences and fulfill a shared desire to travel with their children. "The two older kids each had a bunk." Tina explains. "Joseph was still a baby so we converted the shower stall into a crib."
Over the next two decades both the Farewell family and their business, Lifetime Books and Gifts, grew. They added two more children, Becca and James, to the family; and Tina's tomato box expanded into 20,000 pounds of books. A succession of coaches, including an MCI tour bus once owned by music superstar Charlie Daniels, ferried the Farewells across the country countless times.
"At the peak we were driving over 1,000 miles every week. Six months on the road each year for 18 years." Bob smiles, "And we still love each other."

ROAD STORIES
During those years the Farewells grew close as only an RV family can, making memories with every mile. Each member of the family has his or her favorites and, when asked, they all start talking at once, eager to relive those timeless moments.
…the white-knuckle "shortcut" through the Smokies…
…the steering wheel popping off in the central Tennessee mountains…
…thawing the frozen black water tank in Michigan…
…Eric's first time behind the wheel of the bus…
… the coach taking off through the campground with no one on board…
…re-plumbing the water tank to cool the overheating engine…
…stumbling into a Civil War battle and ending up in the cast of Gettysburg…
They also discovered work camping opportunities for their entire family, in one case returning time and again to a dairy farm in Minnesota where a young Becca broke with the host farmer's tradition and named all the cows.

THE DIFFERENCE FAMILY TRAVEL MAKES
Bob and Tina are both quick to admit they were blessed. "We had a business that allowed us to travel and, more importantly, allowed us to involve our kids in each and every moment of the adventure."
But they are equally swift to add the community they experienced was not a result of the work, but of the time together. "Our family has experienced real community all over the country. With each other and with friends we met along the way."
The family begins to speak of the relationships they nurtured while on the road, strangers who became lifetime friends. Then places they went that are forever etched in their collective memory. The memories that can only be made when you travel together.
Bob sums it up: "The adventure of being on the road is unequaled. The thrill. The terror. The awe. The people that you meet…There is nothing – nothing – that can equal standing on the rim of the Grand Canyon looking at it for the first time through the eyes of your kids."
He pauses, snapshots of Arizona playing like a ViewMaster somewhere behind his eyes. "There really is nothing like RV travel." Bob echoes. "There is wonder and there is wonderful misery. You never know what's in front of you, what will happen next. Because of that our kids learned early to understand and accept that life has consequences. Every decision, no matter how large or small, will lead to a positive or a negative outcome. You never set out to experience all these things. They happen because you are going places, doing things."
But, looking back on a life that was far from "normal," did Bob ever miss being the typical 9 to 5 workaday dad, the individual goals and time away? The peace? "Sure there are times when I wish I could be off by myself for 8 or 10 hours then come and be king of the castle."
Another pause. This one stretches. "But then I hear the whippoorwill."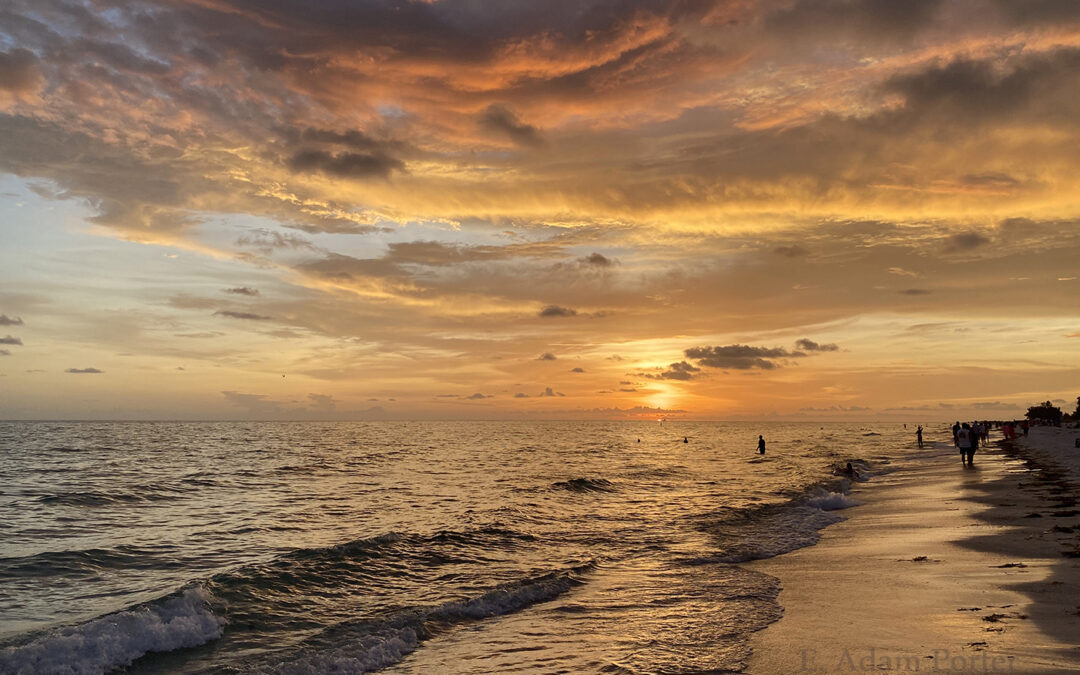 A famous pirate troubadour from Mississippi croons through the sound system down the hall, There's something in the wind tonight, some kind of change in the weather… I sit back in my office chair and think, Jimmy's definitely not talking about...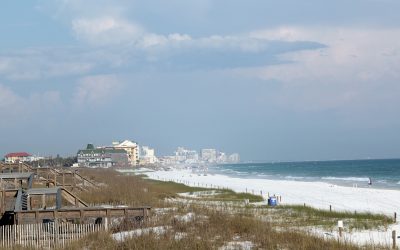 Destin, Florida, on the northern end of the Gulf of Mexico in Florida's Panhandle, is a haven for vacationers looking for exciting water sports and family fun. And, if you would rather slow it down and relax your days away, there is no better spot in...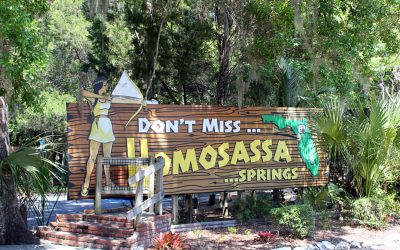 Homosassa Springs is a surprise. Although it is an official State Park, this land has been a tourist attraction for a century, and it feels more like a theme park than a place of relaxation. Though a day here is undoubtedly relaxing as well. In the early...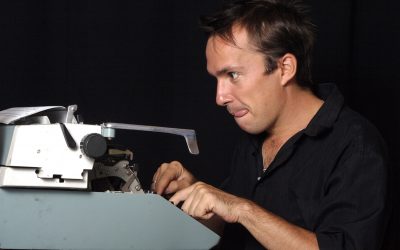 "I want to be a creative writer, but I need creative writing help." I hear some version of that phrase at least once a week — often spoken as a whispered lament, as if asking for creative writing help was somehow shameful. It's definitely not, and I would...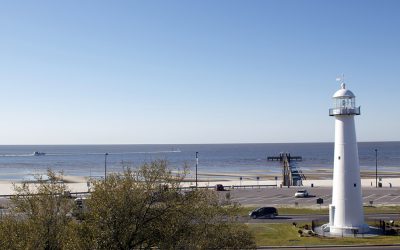 We are standing on Biloxi Town Green. A row of casinos and a huge neon guitar block our view of the beach, but we are not looking in that direction. In front of us is the Katrina Memorial, a granite monument to the lives lost when one of the worst natural...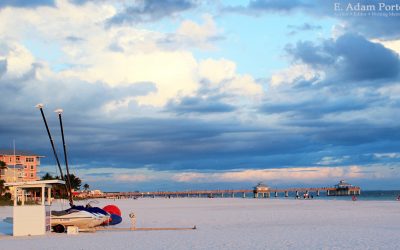 A Florida sunset paradise, the thriving island community of Fort Myers Beach on Estero Island, on Florida's southwest coast, offers fine dining, island style shopping and endless opportunities for outdoor adventure and water sports fun. Plus, Estero Island...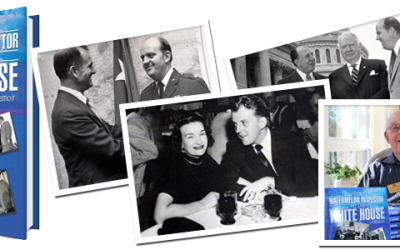 One of the highlights of my writing career was the day I got a call from LtCol H. Spencer Faircloth (Ret.). Spence wanted my help writing a book about his extraordinary life. He didn't land at Normandy on D-Day. He was still a kid, back home in Georgia,...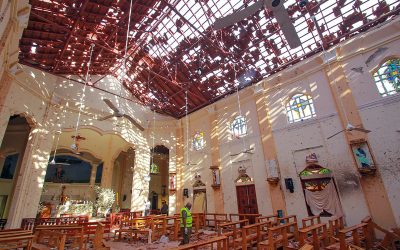 On Easter morning, while millions around the world gathered in worship and celebration, a handful of religious fanatics came together to murder Christians, to murder families enjoying a holiday vacation… to murder at least 45 children. The speculation as...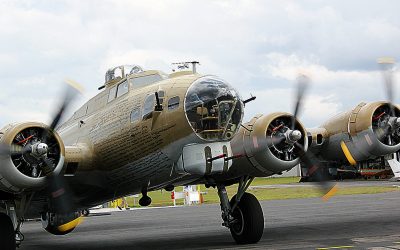 "A Higher Call" by Adam Makos is an honest, intense, and expertly crafted book. It is, without reservation, one of the best historical books I have ever read. An exceptionally detailed, exquisitely rich picture of life both during and after World War 2. It...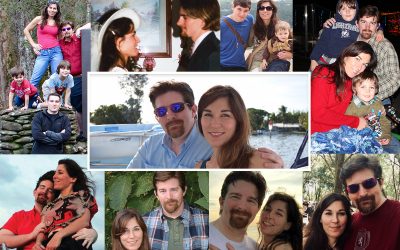 I was at the grocery buying an anniversary card, because that's what you do when the Hallmark next door has vanished without a trace. The cashier snuck a peak at the card and her eyes went wide. "Happy Anniversary! How many years.""Twenty-one.""Wow. Uh … I...